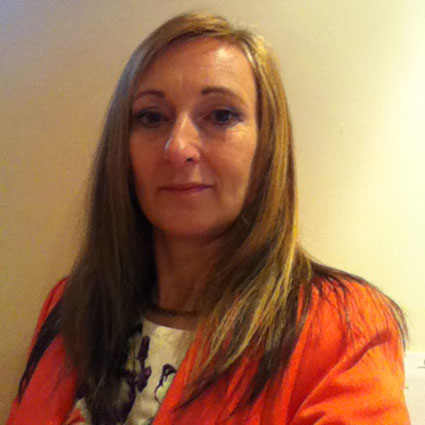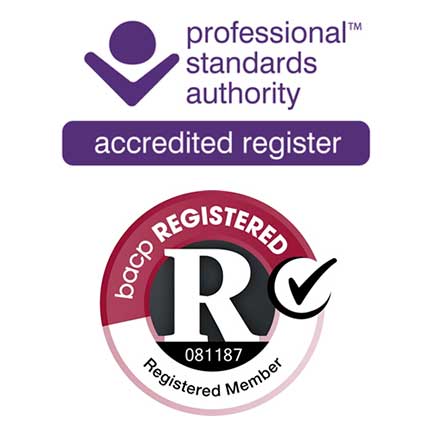 K

aren is a qualified counsellor, member of the BACP and completed a Certificate of Proficiency.

This is non-directive client led therapeutic counselling, which helps you work through your thoughts and feelings. This can often bring up things from your past, or it may be that you are still trying to make sense of something from your past.

Her background is qualifying in 1985 as an aestheticienne then in 1986 in aromatherapy. She had her own practice and believes in the alternative therapy approach. She continued until having her family. This then took her in a new direction in supporting young people through various issues within school and personal life.

She has worked in education for 14 years supporting students to year 11, some of whom had learning difficulties and disabilities. This included helping them over come barriers to learning which often means working closely with them on personal issues which affected their ability to work in school, this has included things such as anger management, self harm, improving self esteem, anxiety, bereavement etc. As a learning mentor she helped run the online counselling service offered by relate as well as seeing students on a weekly basis to discuss their issues and progress.

Through helping students with difficult events in their lives  Karen decided she wanted to train as a counsellor. Karen now volunteers for a charity that offers counselling to adults often with complex needs, who couldn't otherwise access counselling due to low income.

The issues have been varied such as addictions, anxiety, depression, childhood issues, abuse, and bereavement. Since training with cruse bereavement she works with some clients from their waiting list on a voluntary basis.

She also has her own private practice offering 1-1 counselling as well as working with groups that offer support to others. Karen has worked with long and short term issues such as, anxiety, depression, money problems, abuse, bereavement, self-harm, relationships', low self-esteem, child related issues and much more.

Her training:
Working with Special Needs ie Autism, ADHD, Learning difficulties & emotional issues.
Learning mentor
Diploma in therapeutic Counselling
Awareness in Bereavement Care with Cruse Bereavement
Safeguarding
Aromotherapist move to the bottom
Karen is also:
DBS checked
A Member of the BACP and adhere to their ethical framework, which means she has regular supervision and attends professional development courses.
Insured
Has experience of
Practicing Aromatherapy massage and the use of oils
Running social & emotional groups for, self-esteem and general support groups to help overcome fear & anxiety, gain confidence and deal with emotions and other issues.
Working along side an educational psychologist to deliver CBT to individuals and groups.
Voluntary counselling at a charitable organisation, for over 2 years, working with adults suffering from anxiety, depression, childhood issues, abuse relationship problems, bereavement and much more.
Voluntary work with Cruse Bereavement
Private Practice
Further Training
Laughter therapy
Mindfulness
FEAR model for anxiety
Cruse bereavement
GamCare-supporting people with gambling addiction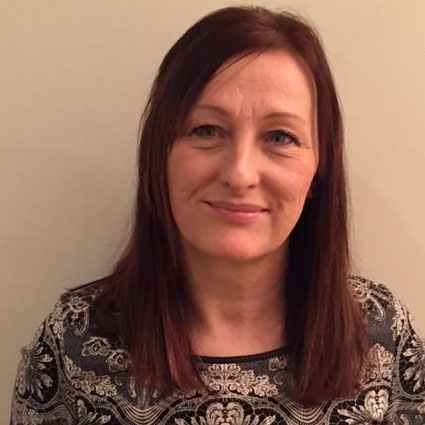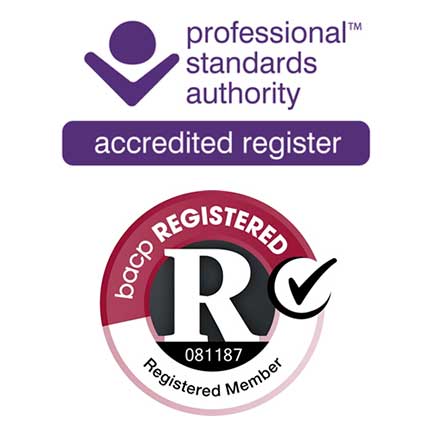 Julie Deakin BSC Therapeutic Counselling Registered Member BACP
Tel: 07498535974
Training /Qualifications
* Person Centred Counsellor
* CRUSE bereavement volunteer
* Mental Health First Aid
* Registered member of BACP
* DBS checked
Experience
* 20 years supporting young people in education with a wide range of issues; self – harm, family issues, anger management, self –esteem,
* Worked with adults with issues of bereavement, relationships, lack of confidence, anxiety, depression, loss of any kind, stress, anxiety.
I am an experienced person centred counsellor who has supported many people with a wide range of issues through difficult times in their lives. Being able to talk to someone in a completely safe, confidential way allows you to express and experience all of your feelings in a way which cannot always be shared with friends and family.
I am a person who will listen in a genuine, non-judgemental way to your worries, issues, or concerns, whether past, present or future. Working together and building a positive trusting relationship allows for honest, open discussion enabling you to find ways of being able to move forward in your life.
Person Centred Counselling – Humanistic
This a non – directive and client led therapy. This means that you and your lived experiences are of the upmost importance. Therefore I will not be directing you on what to do as you are the expert on your own life.
Group work
Everyone welcome, groups and 1-1 sessions available.
Locations. LS26 near to Rothwell & Wakefield, close to motorway, on bus routes with free parking and LS7 Scott Hall Road, close to Leeds centre, good bus routes with free parking.